Faster Father's Day products**
**Note, shipping time remains the same, but these products are currently taking slightly less time to produce (subject to status)
Free UK Shipping on orders over £35***
Father's Day Cutoffs, Production & Deliveries
It's that time of the year to tell Dad just how awesome his is. Even more awesome than LEGO (maybe)! Whether it's a surprise gift in the post or a mini version of you so they remember you wherever they are – personalised gifts are the perfect way to emphasise you care. Ahead of the UK Father's Day, this year's cut-offs for personalised orders are more important than ever, as post times are often currently delayed. So please take note of the cut-off times, as well as the FAQ further down the page. Thank you.
PERSONALISED CUT-OFFs FOR FATHER'S DAY DELIVERY
United Kingdom Orders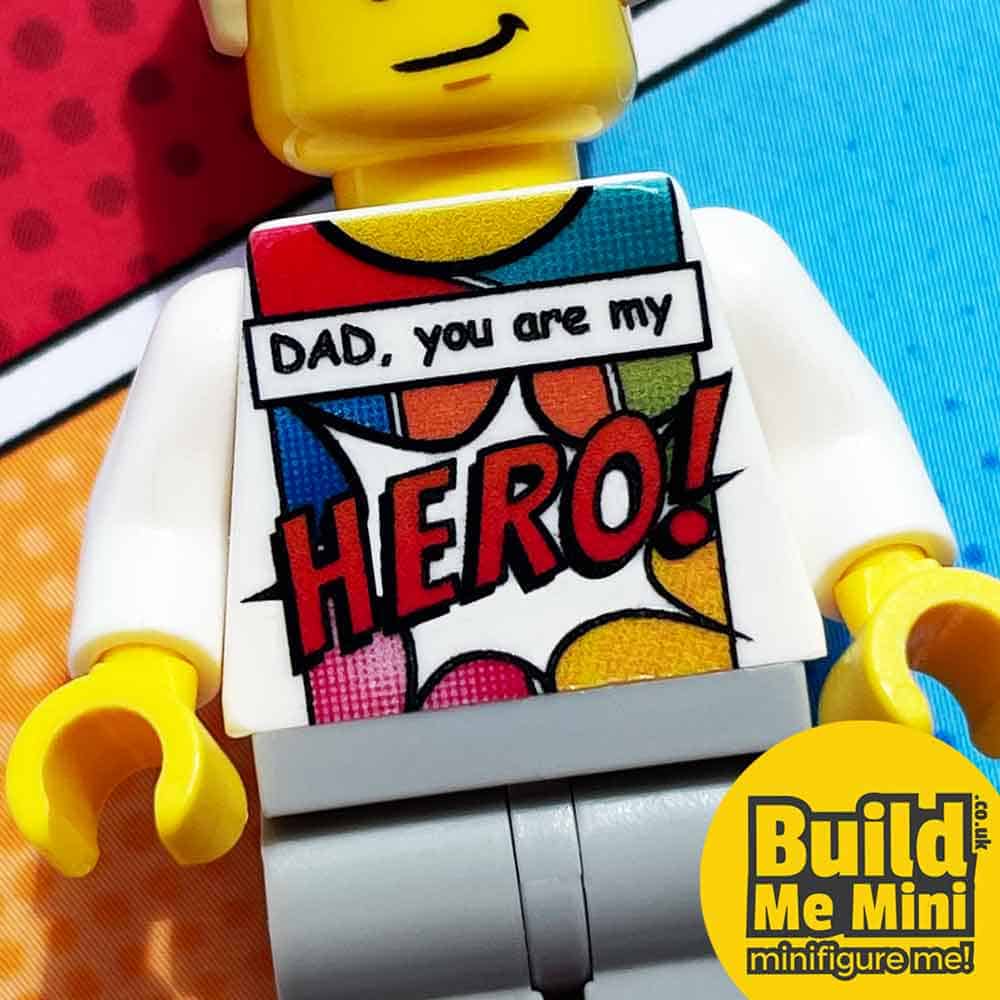 Send a mini version of you (or of Dad!), social-distancing not required (for figures only!!).
Father's Day Orders FAQ
I placed a personalised order, when will I get it?
If you ordered a personalised product, please note that our production time is ten working days (not ten calendar days).
On your completion date, we will either email out a proof photo or dispatch (depending on the options your configured at the time of purchase).
My order hasn't arrived. Do you guarantee delivery dates?
Normally, yes. But due to COVID-19, Brexit and generally increased delivery times – year we are unable to guarantee delivery dates for any orders, although we will continue to do everything in our power to ensure you order will arrive before expected delivery dates.
If I order and select Next Working Day delivery, will I get it the Next Working Day?
Sadly no. Our shipping times do not include the production time. So unless you placed an order for a non-personalised product, then your order will be dispatched on or before the 10th working day using Next Working Day delivery.
All orders, or finished personalised products packaged up, placed after 1pm will be dispatched the following working day.
It's been 10 days - why has my order not dispatched?
The crucial thing to note with our production time is that it takes 10 working days. This means that only UK work days are counted (eg Mon – Fri, not including UK Bank Holidays or weekends).
If you ordered a proof photo, you will have received either a proof or notification of delay (on very rare occasions) on or before the 10th working day. If you did not, then it will probably be in your spam or junk filter.
I placed my order before the deadline, will I receive my item before Father's Day?
Providing you placed your order before your deadline – you should receive your item before Father's Day. For all of our personalised items that opted for a proof photo, we email out a photo of your personalised item for your final confirmation before dispatch. We will email out all proof photos before the postal deadline, but if we do not receive confirmation before GMT 5pm on Sun 11th June, we can no longer facilitate Father's Day delivery.  You can read more about our production and delivery times here.
Your office is shut and I didn't get my order!
Our warehouse and offices only operate in business hours, so we will be shut on the 17th and 18th of June as it's a weekend. We will do everything in our power to ensure post is dispatched well before this date.
If you are requesting an update on your order that has been dispatched, you will have been emailed a tracking number upon the dispatch date. This is also available through the account section of our website, if you have created an account with us. Your order will have been shipped via either Royal Mail (and can be tracked here) or via DPD Courier (and can be tracked here).
International orders can also be tracked on the Royal Mail or DPD website using the tracking number emailed out when it was dispatched. Different locations have different delivery times, so please refer to the Royal Mail or DPD websites for estimated delivery times.
We have worked extra hard to ship all confirmed orders out before the Father's Day postage deadlines. We're a family business, and we know how important it is for loved ones to get their gift in time. So, if you your parcel does not arrive in time for Father's Day – we are very very sorry 🙁 We will respond in turn upon our office opening on the 20th of June. Thank-you for you patience with us, we will do what we can to make it right.
I missed the deadline, is there any chance I can still get it in time?
If your deadline had passed (see above) – your order will likely not arrive in time for Father's Day.
You are welcome to place the order regardless, and we will always attempt to clear as many orders as quickly as possible.
Please do not contact us and ask for expedited delivery, all our products are hand-finished so we are unable to work any faster or bump any orders up the list. Orders will be processed in the order that they were received.
If you wish to proceed with your order now, and want to speed up the production time, there are a few things that help us process orders quickly:
Don't ask for a proof photo. This does come with a small print, so be sure to read it when you're ordering personalised products.
Select 'Premium Delivery' delivery for UK orders. This does not cancel or speed up the standard production time, but it does mean it will be a faster shipping speed, once it is dispatched (according to Royal Mail's website).
Select a personalised keyring product. These products have less production time for us and are often dispatched quicker.
***What is your Free Shipping promotion?
Free Shipping Promotion
We are now offering, for a limited time only, free shipping to UK customers spending £35 or more on our website. The total spend must be made up from our products and services only, additional shipping or other costs added at the checkout are not included in the total calculation.
Cost of postage is not transferrable or refundable. Any product returns may incur additional charges. Free shipping will be actioned using the most cost-effective method based on the products ordered. Offer applies to orders delivered to UK Mainland only. Build Me Mini reserve the right to withdraw or amend the offer at any time.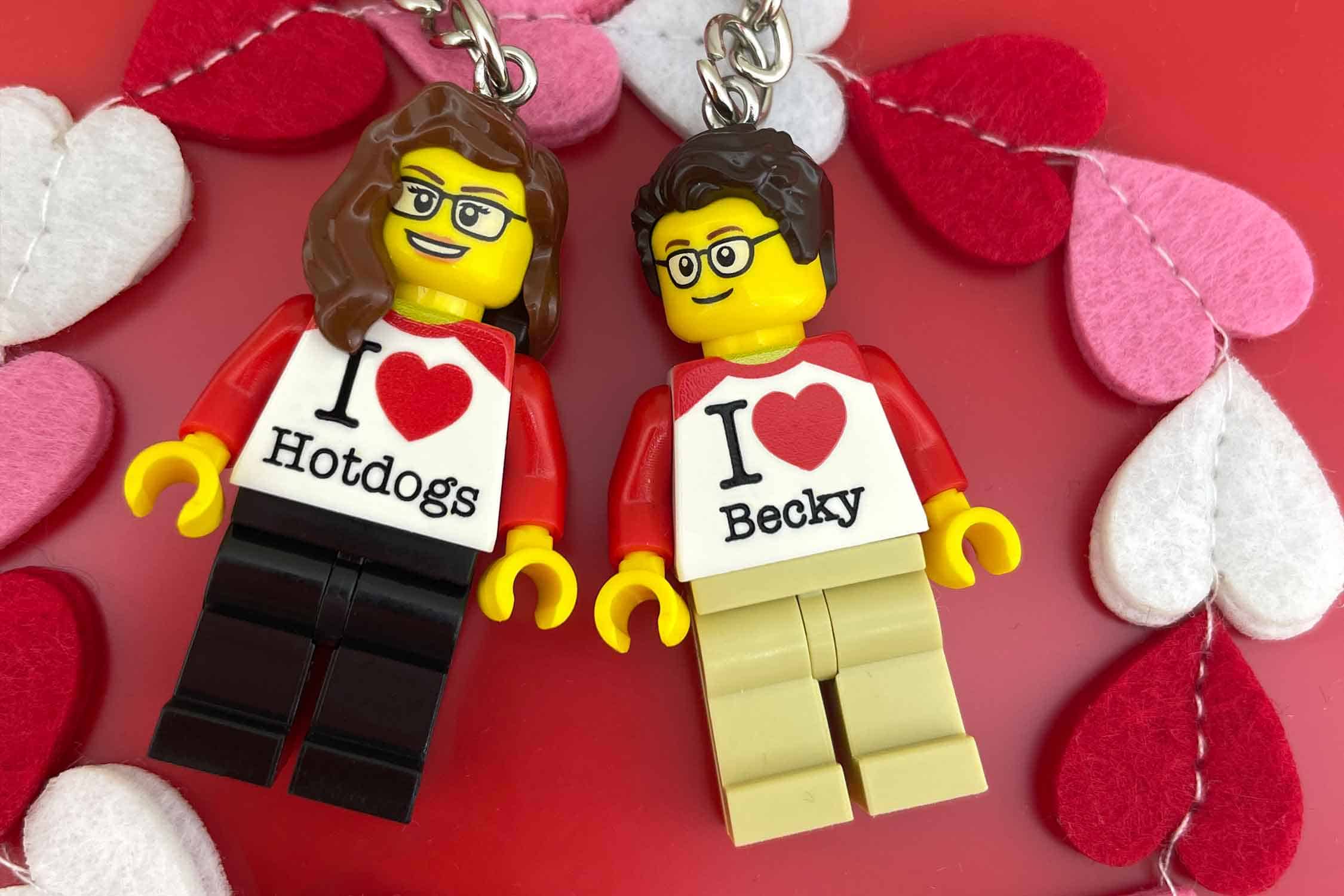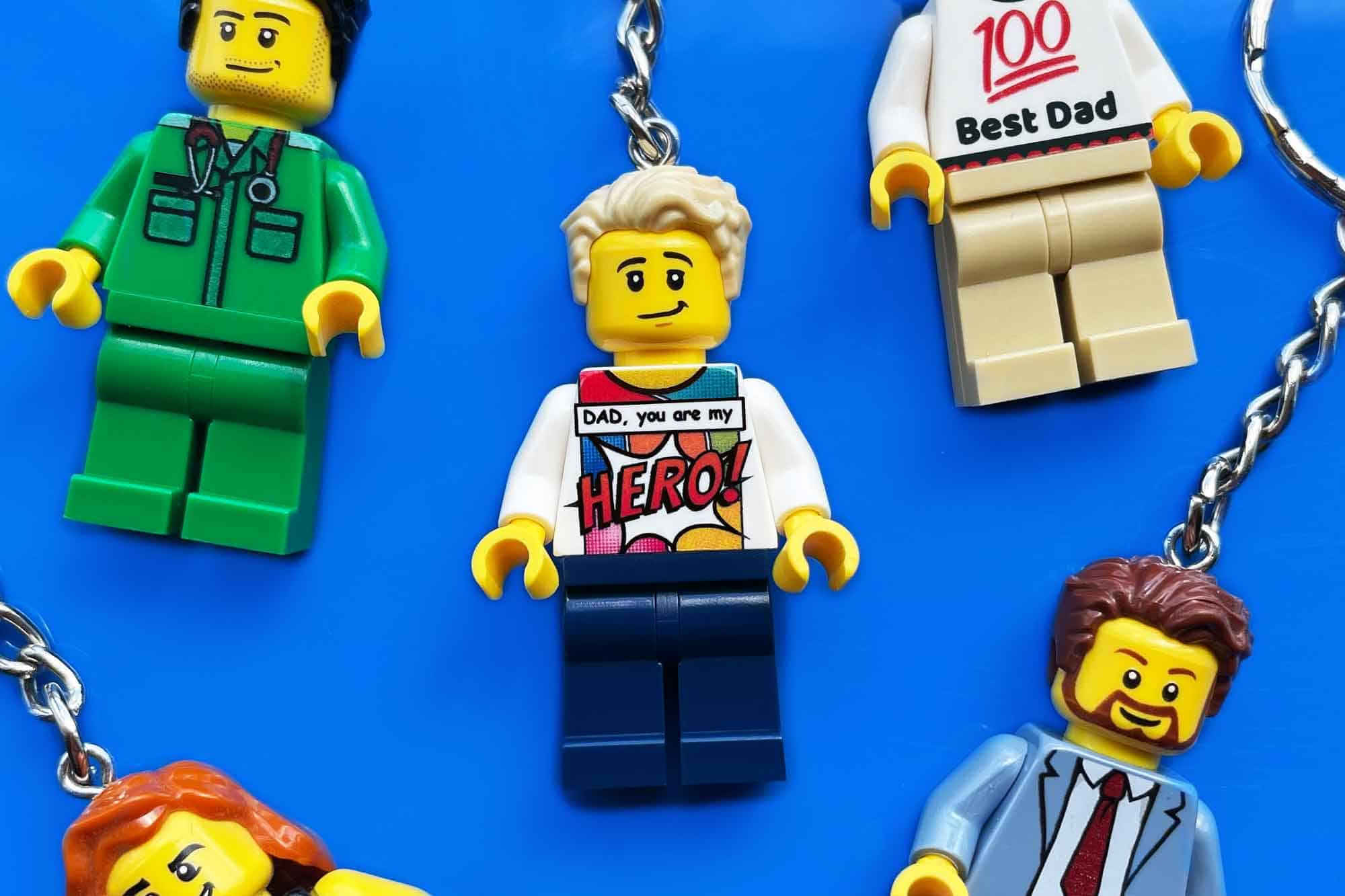 peronalised-lego-gifts-banner-mothers-day-21
peronalised-lego-gifts-banner-mothers-day-21
peronalised-lego-gifts-banner-mothers-day-21
peronalised-lego-gifts-banner-mothers-day-21
peronalised-lego-gifts-banner-mothers-day-21
Our New Personalised Keyrings